Best Mexican Restaurant
---
Palapa Mexican Grill is the best Mexican restaurant in Simi Valley.
Our kitchen serves traditional Mexican dishes and quick serve items such as Street Tacos, Loaded Nachos, Healthy Quesadillas, Wet Burritos & Enchiladas. Looking for vegan Mexican food options in Ventura County? We can prepare Vegetarian and Vegan dishes with quality whole foods.
Check out our recent customer review from a local supporter:
"I wouldn't definitely not say they have the best tacos in town by golly they come pretty darn close. This place is even great to stop at for lunch get a few tacos with their tortilla soup. So good!"
Our chef selects quality ingredients, creating each item from scratch.
Local businesses and residents of Simi Valley and Moorpark find it convenient to stop by our restaurant.
We think you can judge most Mexican restaurants by their simple Chips n' Salsa.
Try the Salsa at Palapa Mexican Grill, it's amazing. If you are stopping by for a unique experience, check out our Ceviche Appetizers, we source fresh Shrimp and Avocados and each dish is made to order.
Take Out Mexican Food from Palapa Mexican Grill
Call our Restaurant and See our Menu
Now Serving Breakfast Burritos and Supreme Omelettes
Authentic Mexican Seafood Dishes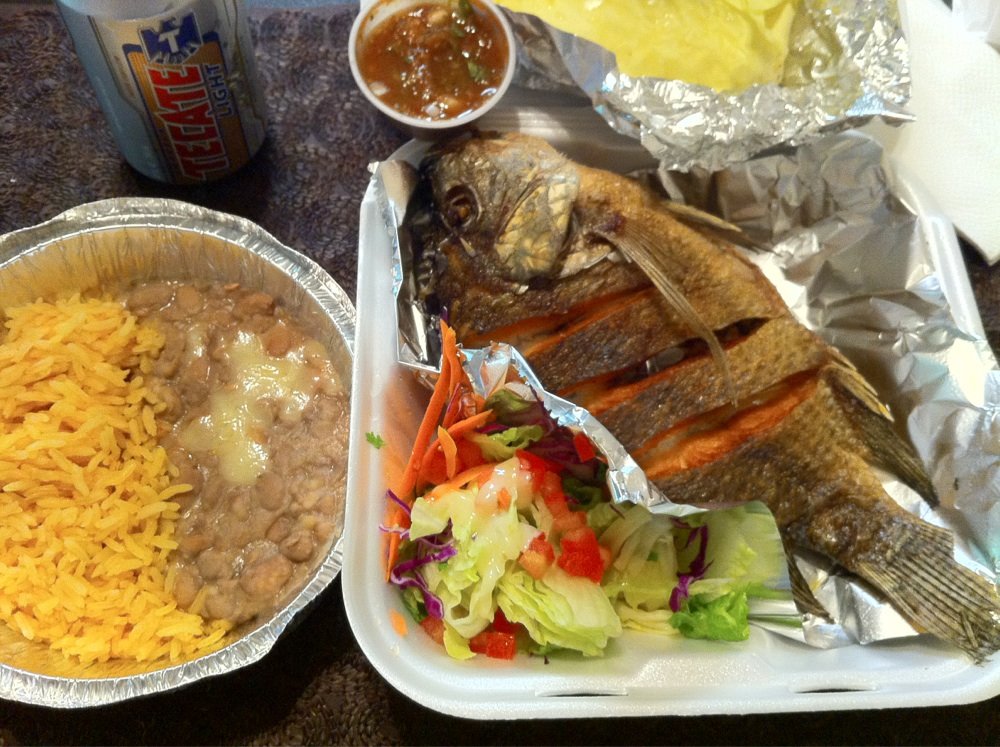 Whole Fish and Fish Fillet served with Rice & Beans
Available as Whole Deep Fried Fish, Fried Fish with Garlic Butter, Grilled Fish Fillet, Fillet in Onions, Tomatoes, Chiles & Breaded Fish Tacos
Celebrating a Party or Birthday at Palapa Mexican Grill
Whether you're looking to spice it up with Fajitas, Carne Asada or Shredded Chicken Street Tacos. Visit Palapa in Simi to get the party going with cocktails, chips and salsa, guacamole, ceviche & good vibes!
Check out our recent review from a local customer:
"This place is amazing Best Mexican food in Simi Valley; Best staff; Best margaritas I have ever had. They make you feel like family. There's a bar top area with tall tables and in the next room over is larger tables that I call the family area. All in all great family run place. By far my most favorite weekly stop."